A document management system is a system used to receive, track, manage and store documents and reduce paper.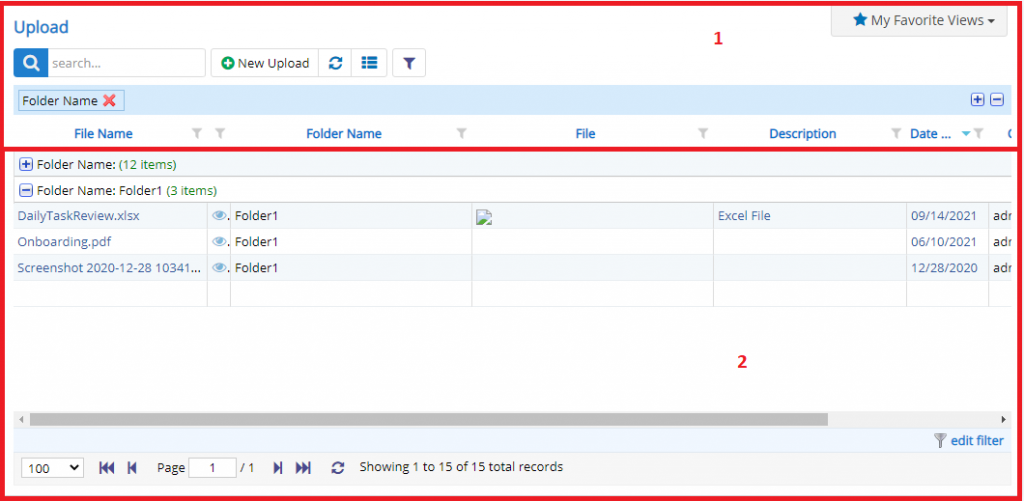 The top with button shows few elements like Search, New Upload, Refresh and Column Selector (will describe later in the chapter).
Search Text box is used to search a specify or similar users form the list below. When you start entering characters it will start searching within the DMS Module.
Refresh Button is used to reload the DMS Grid or Table so that the changes which are made to any user will be reflected on the grid.
Filter button will reveal the available filters in DMS Module using which you could filter out the document that is required.
Column Selector is used to select one or multiple columns from the range of columns. Following is the image for the Column selector. Note – The columns shown in the filter will keep on changing as and when Nafhaa Platform makes changes to the module.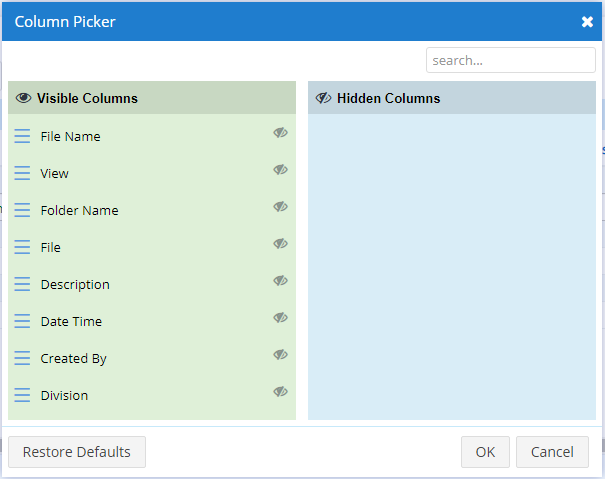 Annotation – 2 shows the list of documents that are uploaded to DMS module.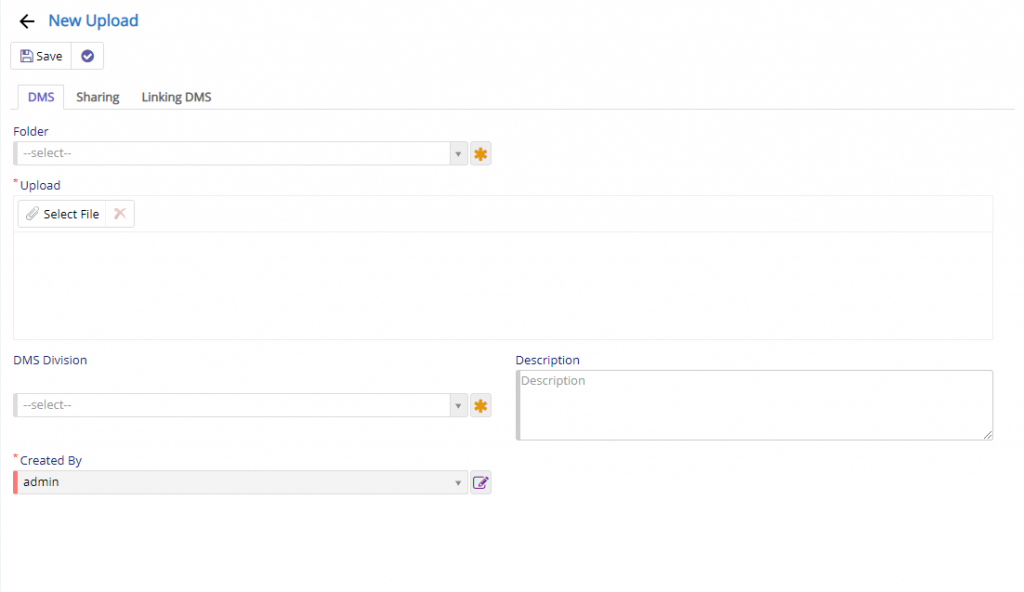 DMS Tab contains the basic information about the file which is being uploaded to the server.

Here, user will have to select the folder level under which the file will be categorized.
Upload field will allow you to upload the actual file.
If you additionally need to categorize the upload user can select the Division field.
Finally, user can add description for the uploaded file in Description field.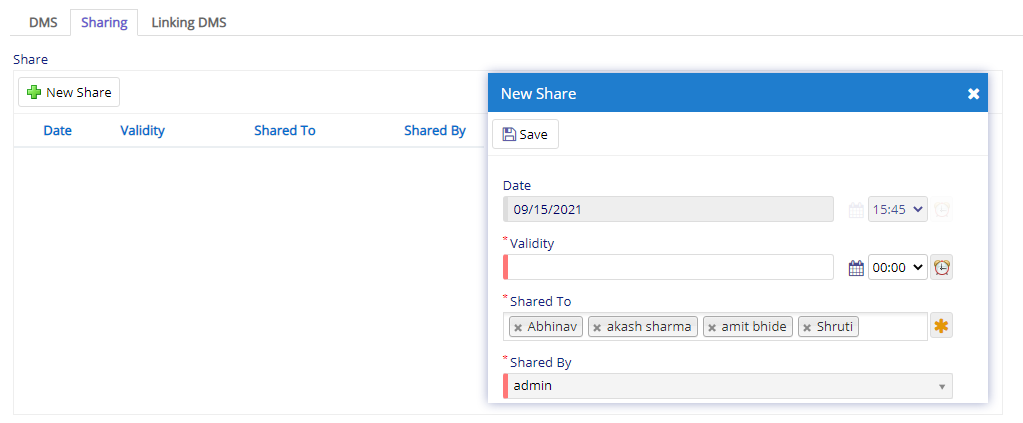 Once, the file is uploaded, user can specify who can see the file that is uploaded. User will be able to select multiple users. Finally, validity date can be set, for visibility.

With this you can directly map the document with a certain records from the module selected.
The screens which you see, are also directly available in all the modules.