A process in which seller receives the pending amount against an invoice in which certain products are delivered.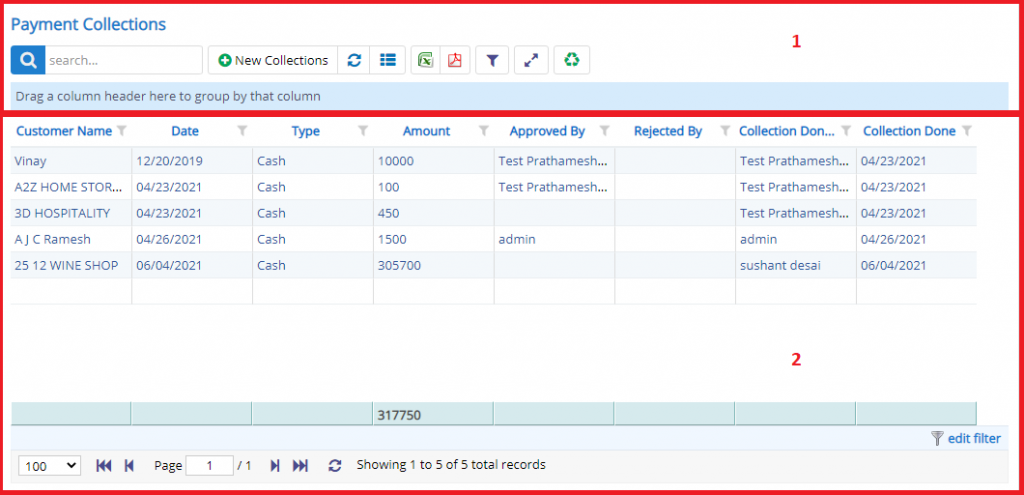 Annotation – 1 with the top with button shows few elements like Search, New Collections, Refresh and Column Selector (will describe later in the chapter).
Search Text box is used to search a specify or similar users form the list below. When you start entering characters it will start searching within the Collection Module.
Refresh Button is used to reload the Collection Grid or Table so that the changes which are made to any user will be reflected on the grid.
The next two buttons are for downloading the Collection Grid as Excel or a PDF. These files will contain all the columns are which are visible in Collection Grid.
Filter button will reveal the available filters'
Column Selector is used to select one or multiple columns from the range of columns. Following is the image for the Column selector. Note – The columns shown in the filter will keep on changing as and when Nafhaa Platform makes changes to the module.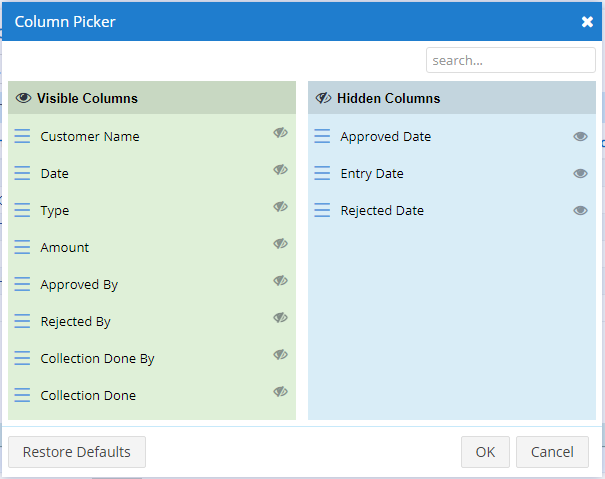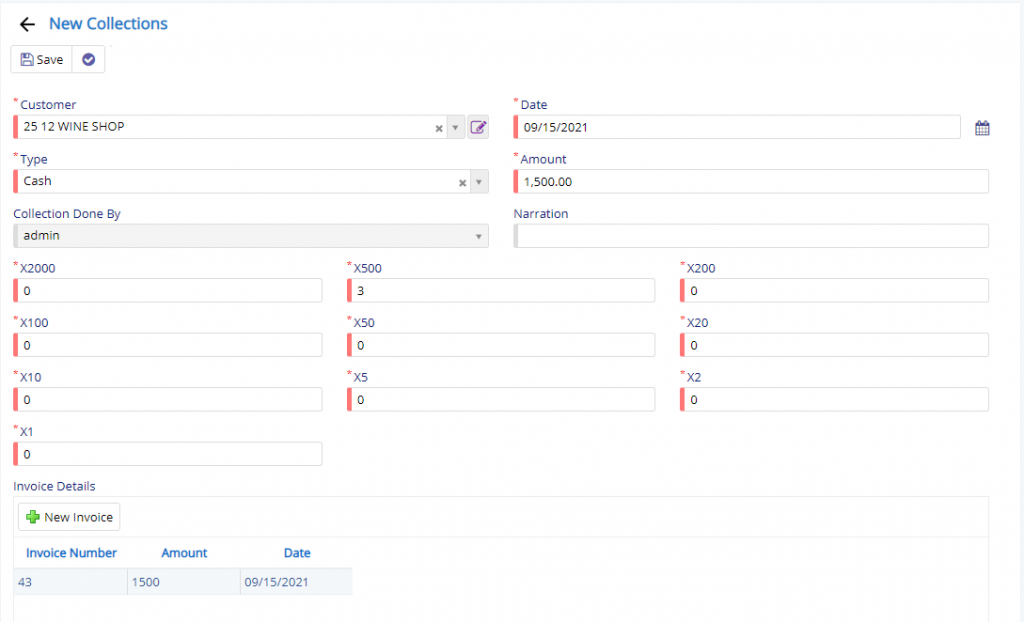 Here user will have to specify the few details.
Customer Name field will allow the user to select the Customer for whom the collection is to be made.
Type field will allow the user to specify the type of collection made. If it is Cash, then fields related to currency will be displayed as shown above. Similarly, if it is set to Cheque, then fields related to Cheque will be displayed. Finally, Bank Transfer option will allow the user to set the Transaction number, etc against the payment.
Invoice details will allow the user to select the Invoices against which the total amounts are paid.

Only those Sales invoice numbers will be populated which are related to Customer selected.