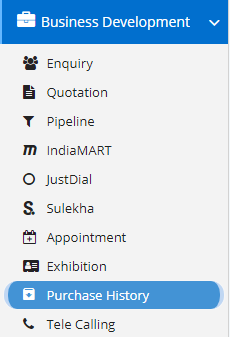 This small tool is used to have a quick glimpse on Purchase History for the selected product.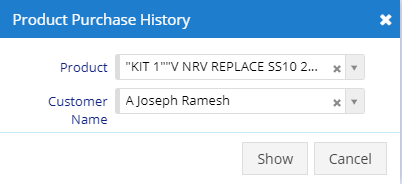 Here, you can select the Product and the Customer's name to view the Purchase History. On clicking the Show button below, you will get the following alert.

This informational box pretty much speaks everything that you need to understand like when it was purchased? What Quantity and at what rate?
This sums up the Purchase History Module. We hope that you have fair bit of knowledge on how to use and handle the Purchase History Module.